Marukame Udon (Hawaii) – So Cheap! So Yum! So Good!
When my friends heard I was going to Oahu for the first time, they all recommended the same place. A Japanese udon bar located on one of two largest streets in downtown Waikiki, known as Marukame Udon.
If you plan to come here, I would advise coming during non-peak hours like 7-9am, or 2-4pm or else you're likely to wait in line for 20-30 minutes. Granted, the line moves quite quickly because the turnover is extremely fast. This ain't no place for chit chat. This is a cafeteria-like environment where you eat and leave.
They have seven options to choose from and they range from $3.75 – $6.75 USD. It's a wicked deal and I would suggest trying out as many variations of these dishes as you can while you're in Honolulu.
In orderly fashion, people line up, grab a 'cafeteria' tray and plate and select the udon they want. Then the udon maker will prepare the dish in (literally) a few seconds and hand it to you.
All of the udon is made fresh in front of your eyes so you'll never get bored waiting in line. It's like a free show. For foodies 😛 Every employee at Marukame has one specific job to do and they do it well. They have one guy that works almost every day and his job is just to boil the udon. That is probably the most difficult position in the restaurant so while it looks redundant and easy, I actually really admire his expertise.
After you get handed your udon, you will shimmy along the line and reach the tempura bar. Various battered goodies are up for grabs and they will add about $1.50 each to your overall bill depending on how much you load up here.

They have everything from fried chicken, tempura mushrooms, asparagus, pumpkin, hard boiled egg, to spam musubis and onigris.
In total, Meta Knight and I ate here three times in seven days. I know.. this place was THAT good. On my first visit I got the
Regular Cold Ontama Udon ($4.25)
with
Spam Musubi and Croquette
. In total, my meal cost me about seven bucks. The onsen egg was friggin delicious and I couldn't get over the perfect al dente texture of the fresh udon. Bouncy with a bit of chew.
 Meta Knight could not resist the Marukame favourite,
 Niku Udon ($5.75)
with
Vegetable and Shrimp Tempura
. Though the vegetable tempura looked huge, it was mostly onion so we avoided getting this on our future visits. It was also heavily battered so it didn't help us feel any healthier eating it.
His broth was super flavourful and did not disappoint!
The famous Hawaiian musubi. All it is, is a slice of spam on top of a white rice ball, wrapped in seaweed. To be honest the one here was definitely not that great. Passable, but definitely not better than the ones from Musubi Cafe Iyasume (I will have a future post on it).
Second visit: Regular Kamaage Udon ($3.75) with Fried Chicken and Bean Curd Musubi. Kamaage udon is served hot in a wooden basket and is served with a hot Bukkake dipping sauce. The sauce is flavoured with green onion, tempura bits, grated ginger, and ground sesame.
On the second visit, I chose the
Kake Udon ($3.75)
with onsen egg, tempura fish stick, and vegetable tempura (I forgot how displeased I was with the first one and got it again >.<). Made with just bonito flakes and seaweed, the Kake broth was clean and refreshing.
On the third visit, Meta Knight loved the Kamaage Udon so much he got it again. This was his ultimate favourite by far because of the flavourful Bukkake dipping sauce.
I also followed his lead and tried the Kamaage Udon for the first time. I added an onsen egg to it as well and they put it in my dipping sauce. The dipping sauce was complex and the only way I can describe the flavour is just to say, umami… It had ultimate umami flavour. Official Website
https://joycasino-e.com
offers a great range of slots of all kinds round the clock and a great chance for gambling
And there you have it. Our three visits to Marukame Udon. I don't think I have to recommend it because action speaks louder than words. Three visits in a week? Yeah, it's pretty damn good.
Service Rating: 4/5
Food Rating: 5/5
Price: 5/5
Overall Rating: Hell Yeah 5/5!!
Happy Eating!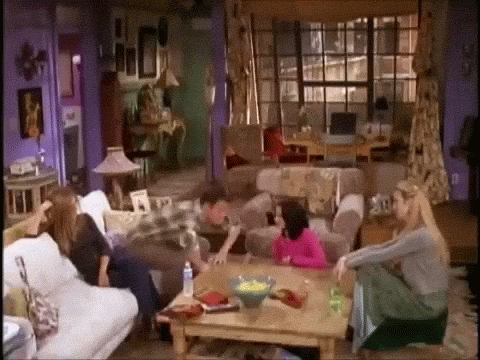 so happy we found this place