Frites (Granville) – Poutine All Day Every Day
Frites, not to be mistaken with Fritz (both french fry restaurants), is located in the downtown core a couple of blocks away from Pacific Centre. They boast authentic Belgian fries double layered poutine.
The owner that served me was super friendly and passionate about his product. It's great to support entrepreneurs like him because you know they put their heart and soul into their business.
They serve authentic Belgian fries on its own with a huge variety of gourmet sauces. From Gochujang (Korean hot sauce) to Jamaican Jerk, this place seems to have it all.
Everything on the menu looked so delicious it took me forever to choose! In the end I felt like I didn't choose the best kind of poutine so I might have to come back and try their other varieties. Marinated Smoked Meat poutine…Kimchi Frites…Pad Thai Fries…. HOMG I'm drooling just thinking about it.
I ended up choosing the Regular Traditional Poutine ($6.99) with one gourmet sauce (Rosemary Garlic Mayo).
I thought the gourmet sauce would be served on the side but it was actually all on top of the poutine. Because the fries were already drowning in gravy and cheese curds, the rosemary mayo was overkill and made it wayyyyyy too heavy. On the other hand, the fresh rosemary really shined through and you can tell they only use the best ingredients. Hentai Anime http://www.imdb.com/list/ls500984104/ selection of movies!
I wouldn't get the same thing again but I definitely won't write this place off until I've tried it once or twice more. The positive and friendly environment was infectious and I can't help but want to support this business, regardless of whether the poutine is the best in Vancouver! >.<
Service Rating: 4.5/5
Food Rating: 2.5/5
Price: $


Overall Rating: 3/5
Happy Eating!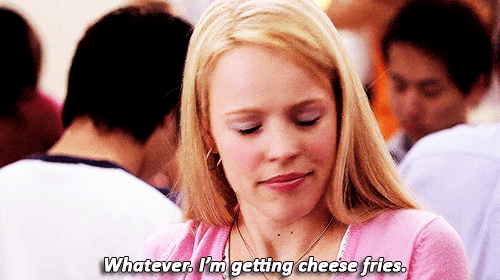 #datYOLOlife