Yolk's (Broadway) – One Hour Wait But SO WORTH
The second location of the famous Yolk's Restaurant opened up on November 17th on Broadway and Cambie. It's a 30 second walk from the Broadway City-Hall skytrain station (Canada Line) and the lineup can be upwards to an hour if you go during their peak times.
My girlfriends Fonzor, Rae, Sis, and I came here at about 11am on a Sunday and the place was completely PACKED. We were told our wait would be an hour long but we could leave our name/phone number and when the table was ready, we'd get a text. I loved that system because we were able to go warm up and chat at Starbucks without waiting outside in the cold!
Rae and I shared the Greens and Coconut ($7) which had kale, spinach, banana, yogurt, coconut flakes, coconut water, and fresh pressed apple juice. Even though it was pricey, this was worth every penny. The smoothie had just a hint of sweetness from the fresh apple juice, and all the other ingredients blended together so well. The coconut flakes were a really nice touch. I will definitely try to recreate this at home!
With some people swearing that Yolk's serves the 'best Chicken and Waffles ($13.50) they've ever had', I came in with some really high expectations. Even with that though, I was still blown away when I took my first bite. My friends and I were having foodgasms at this point and we just could not get over how AMAZING THIS WAS. The chicken was incredibly moist, the sweet waffles were fluffy, and the gravy was beyond good (though I wish I had more of it). The hype is not fake, this is the real deal.

If you come here, you gotta try their poached eggs. It's called Yolk's for goodness sake! Sis and Fonzor got the Portobello Mushroom Poached Eggs on Truffle Lemon Hashbrowns ($12.75). 

Rae and I on the other hand got the Doubled Smoked Bacon Poached Eggs with Truffle Lemon Hashbrowns ($12.75) with hollandaise sauce on the side. The eggs were poached to PERFECTION and jiggled when we moved the plates. The egg was cooked enough to hold it's own but soft enough that when you puncture it with your knife, the yolk just flows out like golden lava. It's pure food porn.
Oh GAWD. Look at that yolk…
Even though the eggs were absolutely fantastic, the star of the show was really the Truffle Lemon Hashbrowns. Who knew potatoes could taste this amazing?! The scent of truffle oil perfumes the entire restaurant so we knew they were generous. You could taste it in the potatoes. Furthermore, the accent of lemon just heightens the flavours to a whole nother level.
All in all, Yolk's met and exceeded all expectations my friends and I had. With all of us being new to this restaurant and having heard SO MUCH about it on Instagram, it's a big feat. We couldn't find one thing we didn't like about our experience. Gah! Now I can't wait to bring Meta Knight here!
Service Rating: 4/5
Food Rating: 5/5
Price: $$-$$$
Overall Rating: 5/5
Happy Eating!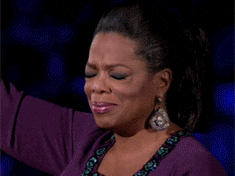 #muchworth