Sawasdee Thai Restaurant – My Favourite Thai Restaurant in Vancouver
I feel like I'm getting to a point in my life where birthdays are just birthdays, and sharing a nice meal or experience with a close group of friends is all I need to feel celebrated. 🙂 Anyone else feel the same? Anyway, that's exactly what I did to celebrate my birthday. My friends and I went to Sawasdee Thai, a restaurant I've been dying to go to for years but never had a chance to.
I've read about this Cho Muang ($9.95) on other blogs and totally got influenced to get it. I mean.. look at that detail on these little flower dumplings! To our delight, the meat filling inside these beautiful dumplings were actually really delicious and incredibly flavourful.
The Pad See Ew ($12.95) very much reminds me of the Cantonese dish, "Gone Chao Ow Hao" which also consists of stir fried flat rice noodles, egg and beef. However, there was something different about this which made it distinguish-ably 'Thai'. I don't know what that flavour is, but it made the dish mighty delicious.
These kinds of stir fried noodle dishes are easy victims of being overly oily, but this definitely was not the case. Two thumbs up.
We needed one more meat dish so I chose the Pad Ped Gai ($12.95) with bell pepper, bamboo shoot, and basil leaves in a chili sauce. The dish wasn't actually very spicy which was great for me and my sensitive palate. 😛 I'm a huge fan of bamboo shoots too so I was excited to see huge pieces in there along with the peppers.
Meta Knight mega raved about the Pad Thai with Tamarind Sauce ($11.95) last time he came so I just absolutely had to try it. Honestly, I wasn't expecting much from it because I've NEVER once in my life, had good Pad Thai, so I almost thought I just didn't like the dish in general. Nope. This was dang good. The noodles were perfectly chewy, it wasn't too dry nor wet, and the prawns were large and plump. Needless to say, I've been converted. But I'm definitely only getting Pad Thai here from now on.
Something that's not pictured here is the Coconut Rice ($2.95). We ordered a bowl of that and it went beautifully with this Roasted Duck Curry ($13.95). This was a red coconut milk curry with fresh pineapple, bell pepper, tomato, basil leaves, and bamboo shoots. This is a MUST ORDER CURRY!! So friggin good.
Last but not least is the Pad Spinach ($8.95) which looks to be only sauteed spinach in a garlic sauce. Bleh right? Nope. This was amazing too… And we inhaled this as fast as any of the other meat dishes.
I rarely give restaurants a full 5/5 rating because it has to mean everything was PERFECT. Sawasdee Thai definitely deserve a 5/5 in my book because my experience WAS actually perfect. From the attentive service and the constant filling of water, to the bang-on dishes that made our entire table laugh and smile with joy, this is the place to be if you want excellent yet affordable Thai food in Vancouver. Buying a home security system can be confusing, but we're here to help. We've researched the Best Home Security Products to help you choose a system that provides the protection you and your family need while fitting within your budget. From luggage-tracking devices to anti-pickpocket wallets and personal safety alerts, you can arm yourself against just about any foreseeable risk while travelling, but there's one thing that might be missing from your security checklist: protecting your home in your absence. Thankfully, it's easier than ever to monitor your home while you're away and enjoy your travels with peace of mind.
Service Rating: 5/5
Food Rating: 5/5
Price: $$
Overall Rating: 5/5
Happy Eating!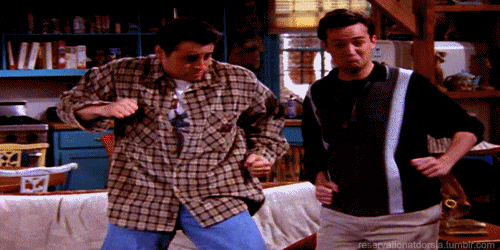 When a restaurant is THAT good 😀