Bistro Verde (Nordstrom) – Salads, Salads, Salads!
Since Nordstrom's opening a few weeks ago, their in-house restaurant, Bistro Verde has been packed with one to two hour waits during lunch hours (unless you make a reservation).  It may seem like a long time to wait, but if you have the entire Nordstrom to roam around, it's not actually that bad. 😛
Bistro Verde is perched on the third floor of the giant fashion retailer and has a very rustic, wooden yet modern and contemporary design.
Their menu selection includes sandwiches, pastas, tapas, fish, and tons of delicious salad choices. You don't see too many restaurants with a huge selection of entree salads so it was awesome to see some really delicious looking options here. One thing I did notice was that every dish on the menu also came with calorie details. I personally love the knowledge, but I feel like a lot of people might not want to know how many calories are in their chocolate cake. 😛
The interior is very spacious and open due to the floor to ceiling windows.
I can't remember what this soup was called but it was the Soup Du Jour (Soup of the Day). It looked like a tomato based minestrone.
The appy that really blew me away was the Ahi Tuna Poke ($14.95/ 280 cal)! It's definitely on the pricier side, but it's well worth it. The tuna was well marinated and exploded with the undeniable umami flavour.
Though I didn't expect much from the Cilantro Lime Chicken Tacos ($10.95/ 620 cal) – I mean – when have you ever been BLOWN AWAY by tacos? I still found it really really tasty.
I don't know why but the Sauteed Chicken and Angel Hair Pasta ($19.95/ 960 cal) called my name. It consists of baby spinach, oyster mushrooms, super tender chicken breast, and roasted garlic tomato sauce with rosemary beurre blanc. The pasta was on the soft side but I didn't mind too much. My favourite part was the ridiculously tender chicken breast. Honestly if I could make it that well at home, I'd never have to eat out again.
Now this was a showstopper. Meta Knight ordered this and I couldn't stop eyeing it the entire time. And I mean.. the ENTIRE TIME. This Ginger Crusted Ahi Tuna Salad ($19.95/ 490 cal) with its blistered green beans, red pepper, seasoned wontons, candied ginger, soy glaze. and spicy thai basil vinaigrette is definitely a must get salad here at Bistro Verde.
Continuing on the salad trend, here is the Cilantro Lime Shrimp Salad ($19.25/ 570 cal) with wild shrimp, petite tomatoes, grilled corn, pepitas, jack cheese, tortilla crisps, and cilantro lime vinaigrette.
You can see there is a trend of entree salads here. 😛 I didn't get to try this Herb Roasted Salmon Nicoise ($19.95/ 800 cal) but I will absolutely get this next time. I had a little taste of the 'smashed potato' and it was friggin delicious.

Last but not least is the Roasted Chicken and Avocado Salad ($16.25/ 1040 cal). It has rustic croutons, petite tomatoes, pickled french beans, radish, and roasted tomato dressing.
All in all, Bistro Verde is a solid choice for lunch and exceeded all my expectations. I went one week in and the place was bustling with hip Vancouverites, cocktails being served at noon, and automated blinds coming down the windows when it detects direct sunlight. This IS the place to feel like a million bucks so if I want to treat myself in the future, I'll buy myself something small at Nordstrom and complete it with some dranks and tapas at Bistro Verde.
Service Rating: 4/5
Food Rating: 4/5
Price: $$$-$$$$
Overall Rating: 4/5
Happy Eating!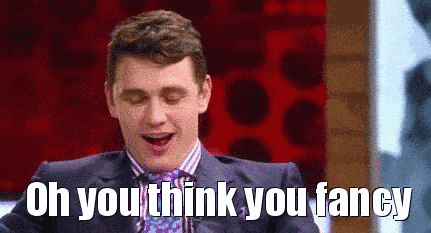 growing up to me means